From candy, to restaurants, to bake goods, and other special gifts, our local businesses have it all! A gift from the heart means the most, but we would like to add that a gift from the heart found locally means more!
In addition to our special Valentine's Day Dinner for Two, you can tune-in to watch a live broadcast from Chicago's Fulton Street Collective on Sunday, February 14 of the wonderfully talented Myles Hayes Quintet with special guest, Amanda Wolff. Cost for the Dinner for Two is $59.
Myles Hayes has been thrilling audiences from small venues to the United Center for years relying on such influences as Frank Sinatra, Dean Martin, Bobby Darren, Tony Bennett and Nat King Cole.
Valentine's Day Dinner for 2
Valentine's Day Dinner for 2
Mixed Green and Beet Salad or Classic Caesar Salad
Homemade Fettuccini with Roasted Red Pepper Sauce and Shrimp
1/2 Roasted Chicken with Brussels Sprouts
Chocolate Lava Cake
Add on specialty cocktails, beer or wine!

Valentine's Dinner for 2
Sicilian fennel & blood orange salad, burrata, pistachio & citrus vinaigrette
Lobster Ravioli with saffron tomato cream & woodland mushrooms
Minted Peas with cipollini onions
Valrhona chocolate panna cotta with brandied cherries

Show your Valentine how much you love them with some delicious BBQ and a pack of these adorable sugar cookies from @LittleBroadway!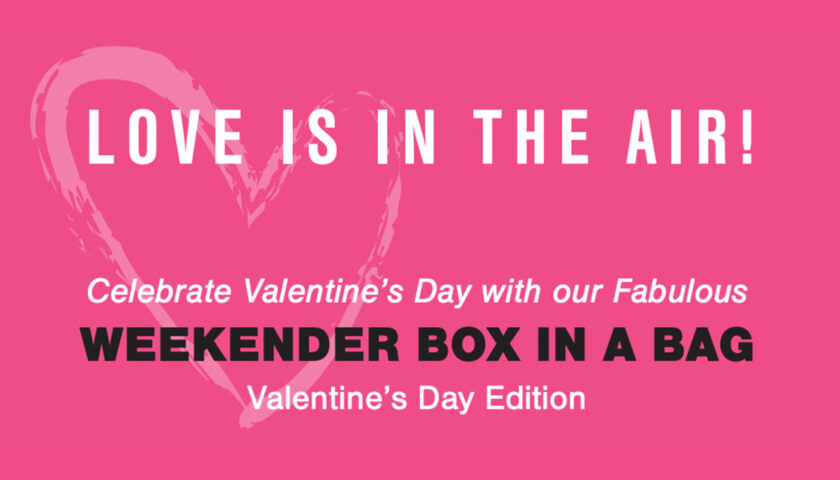 Celebrate Valentine's Day with our Fabulous WEEKENDER BOX IN A BAG. Enjoy Delicious items all weekend long.
Now Accepting Orders for pickup for Saturday 2/13 or earlier. Closed Sunday 2/14.
Sweet treats, cakes and pastries.
Great and fun gift ideas.
Local gift shop
Cookies anyone?
The Hoosier Mama Pie Company is a new artisanal bakery striving to be a great "old" pie company.
We make our pies by hand with the best ingredients we can find. It's that great piece of diner pie you've never had.
For all Hot Cocoa Bomb lovers!
For more than 30 years Cold Stone Creamery Evanston IL has been serving up the finest, freshest ice cream, cakes, smoothies, frappes and shakes using only the highest quality ingredients, and of course, our signature process of preparing your custom ice cream creation on a frozen granite stone.
We've been building a community of aficionados, amateurs, and yes, even beer & spirits drinkers, since 2009. With two tastings a week, we're not just a good place to meet quality wines, but quality people. Can't make it ? We're open every day of the week, with convenient location and hours.
Located in charming Evanston, Illinois, MilleFiori is reminiscent of an old-world European flower shop. We offer hand-selected seasonal flowers that are flown in directly from importers around the world. Our custom floral designs are perfect for weddings, parties, corporate events, and everyday or special occasions